The Mahan Family makes a mean pot of chili.
Our Hashtag Chili is famous for Lots of Meat and a Little Heat!
We complete in local chili contests and enjoy talking to local residents about our business and Hashtag Chili!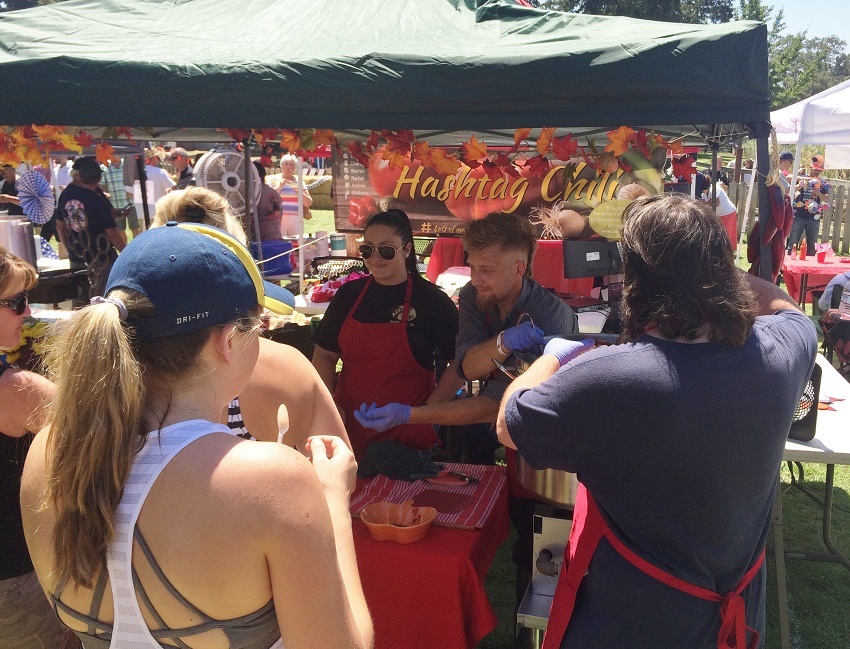 We had fun at the 2016 Wilton Chili Cook-off! The Mahan Family served up 10 gallons of Hashtag Chili and still ran out early! 
Congrats to this year's winner Mark Groth!
And to the Wilton Firefighter's Association for a successful event!
It takes us about three days to get this chili ready for public consumption. We put lots of love, quality ingredients, and $$$ into making it a tasty favorite for carnivores. Our recipe this year was different from 2015 since at the last minute we were unable to purchase one of our key ingredients – Sioux-Z-Wow Marinade. We couldn't find it in any stores around Sacramento. 🙁  We punted with some smokey Siracha, but last year's tasted better.  So, here's our winning recipe from last year's competition. You can order the marinade online.
Watch us on GoodDay Sacramento with our friends from the Wilton Firefighter's Association!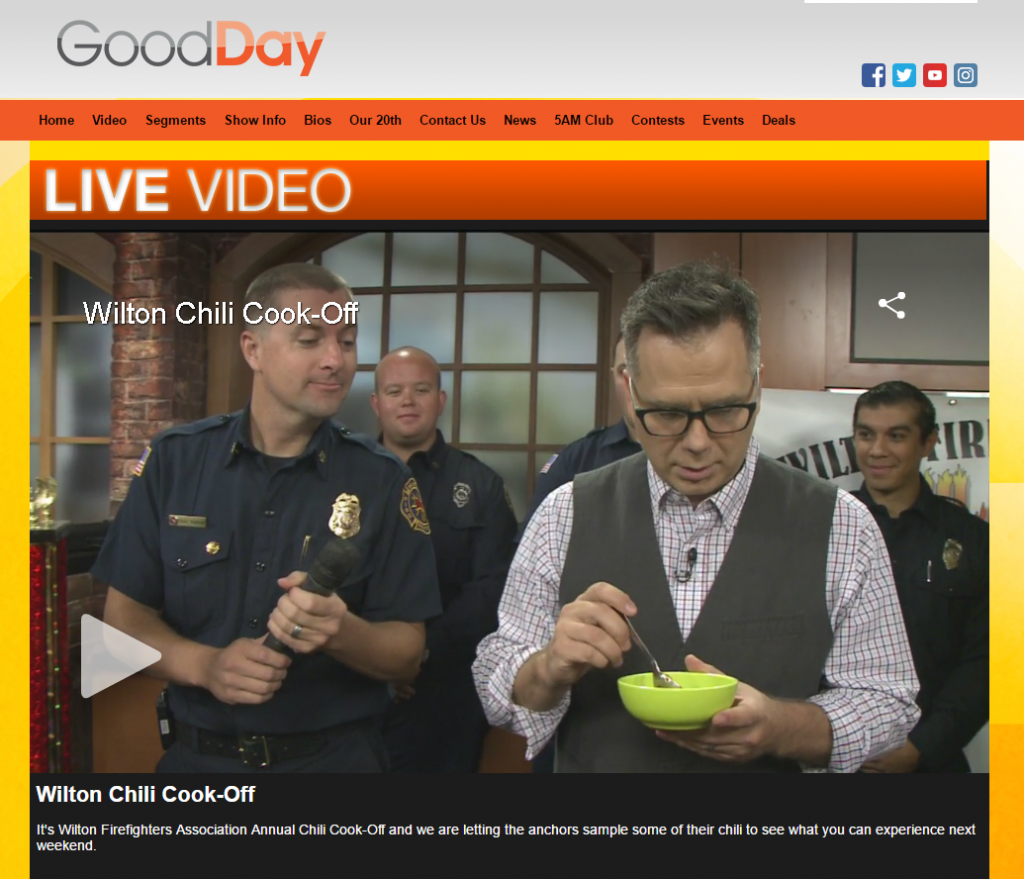 We were very honored to win both 1st Place with the Judges & People's Choice at the 2015 Wilton Firefighters Association Chili Cook-Off! 🙂
On October 17, the Hashtag Chili team won the People's Choice Award at the Woodbridge Winery State Championships!  Whoo Hoo!
Thanks to our honorary Mahan Family Member Kathy Jacobson, for joining the team.