Blogger Heather Mansfield provides some stats on success rates for fundraising by non-profits.
Not only does she provide helpful and welcome information, but she does it with infographs that are easy to read and get right to the point!
Take a look and see how having a social media strategy can raise funds and support your cause! Click on the image below for the entire article.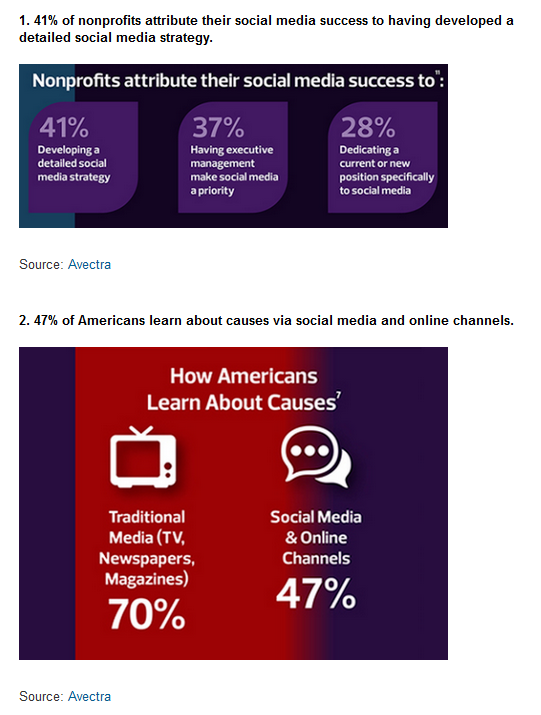 ---